Mary Caroline Crawford '07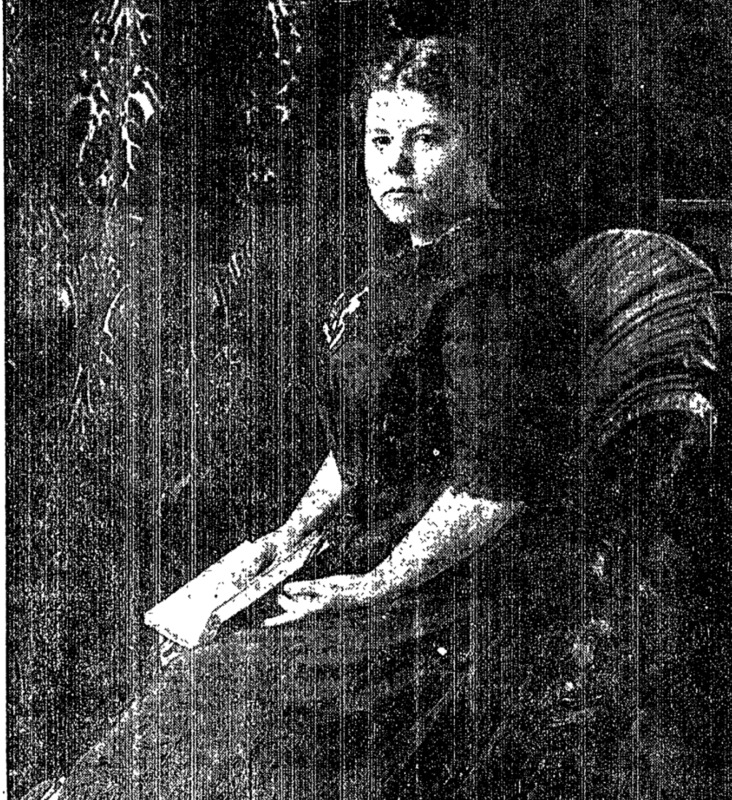 Dublin Core
Title
Mary Caroline Crawford '07
Description
Mary Caroline Crawford was born in Charlestown, Massachusetts in 1874 to James Crawford, a laundry worker, and Mary (Coburn) Crawford. She graduated from the Boston Girls' Latin School in 1892 and went on to attend Radcliffe College between 1894 and 1897. Though financial hardship forced her to drop out before finishing her degree, Crawford's social and intellectual engagement at Radcliffe meant that her classmates always considered her a member of the 1898 class.

In 1899, the death of her father left Crawford the sole provider for her mother and younger brother. She became a journalist, writing special features and editorials for the Boston Transcript and working as the literary editor of the Boston Budget until 1902. She remained a frequent contributor to a variety of newspapers and periodicals for much of her life, often writing about international affairs and women laborers and advocating for equal pay and world peace.

In the midst of her journalistic career, she also pursued a course in social work at the Boston School for Social Workers, then a collaboration between Simmons College and Harvard University. She graduated in 1907 and immediately founded Boston's Social Service Publicity Bureau, serving as Financial and Publicity Counselor and Promoter of Welfare Organizations. Crawford also became interested in women's labor rights and trade unions during this time, and briefly worked as a secretary for the Boston chapter of the Women's Trade Union League, advocating on behalf of women bindery strikers.

Among social workers and reformers, Crawford was best known for her work as Executive Secretary of the Ford Hall Forum between 1908 and 1921. In this role, she organized weekly Sunday gatherings for workers and their families and facilitated discussions about labor rights and unionization. She later conducted a similar program at the Old South Meeting House, where she was Executive Secretary until 1932.

Between her journalistic pursuits and social reform projects, Crawford also gained national attention as an author and social historian, publishing nearly a book a year between 1902 and 1914. Her most well-known work was The College Girl of America (1904), in which she encouraged college-educated women to pursue fulfilling careers after graduation. Many of her other books devoted special attention to the experiences of women in early New England or in literary history. Her book Goethe and His Woman Friends (1911) necessitated a trip to Germany in 1910, during which Crawford researched the women who influenced the famous writer.

In addition to her literary and social work, Crawford was involved in politics and club activism for much of her life. A Boston Globe reporter described her as "an ardent suffragist" in 1911, and she continued to advocate for women politically even after the passage of the Nineteenth Amendment, supporting women's right to serve on a jury in a Women's City Club debate in 1928. Crawford held membership in the Boston Authors Club and the Monday Evening Club for Social Workers, and was a founding member of the Boston Quota Club. In her later years, she described herself as a Wilsonian Democrat and admitted to "heckling senators…sometimes by letter." She was also a lifelong Episcopalian, working on a national campaign to raise awareness for the church in 1919 and 1920.

Crawford died suddenly in November of 1932. Delegations from various clubs attended her funeral, remembering her for her social, political, and literary contributions to the city of Boston.
Citation
The Boston Globe, "Mary Caroline Crawford '07,"
Suffrage at Simmons
, accessed September 25, 2022,
https://beatleyweb.simmons.edu/suffrage/items/show/93
.