Newspaper clipping entitled "Education of Women Urged"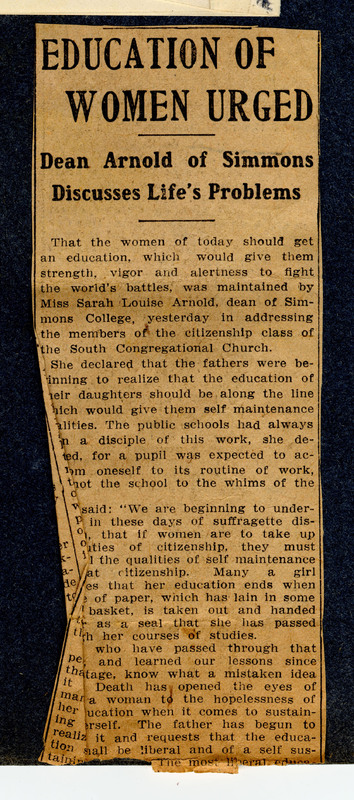 Dublin Core
Title
Newspaper clipping entitled "Education of Women Urged"
Description
Daisie Miller Helyar, who graduated from Simmons in 1910, saved this newspaper clipping in her scrapbook. The article reported on Dean Arnold's address to a citizenship class at the South Congregational Church in Boston, quoting Arnold's argument that education was essential to preparing women for the political duties of suffrage and citizenship.
Creator
Daisie Miller Helyar
Source
Simmons University Archives
Citation
Daisie Miller Helyar, "Newspaper clipping entitled "Education of Women Urged","
Suffrage at Simmons
, accessed July 1, 2022,
https://beatleyweb.simmons.edu/suffrage/items/show/104
.